Please note that it is only possible to hide chat with a user so that it no longer appears in your dialogues, but not completely delete it.
Desktop version:
To hide a chat with a user, please go to the "Chats" in the "Your activity" section, and there you may select the user whose chat you want to remove from the left-side list. Hover your mouse over the user's name, and select the "Hide chat" from the menu. You can also find this option by clicking on "More" button.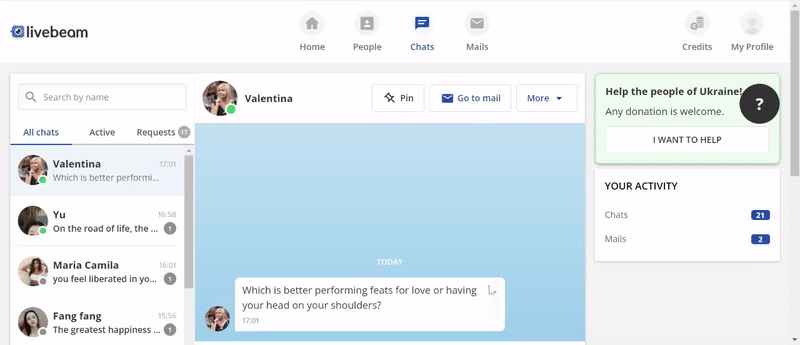 Mobile version:
Open a chat with the user, tick the "More" icon in the top-right corner of the screen and click the "Hide chat" button. Confirm your action.